Yav Pem Suab | Cooweeja | Adelante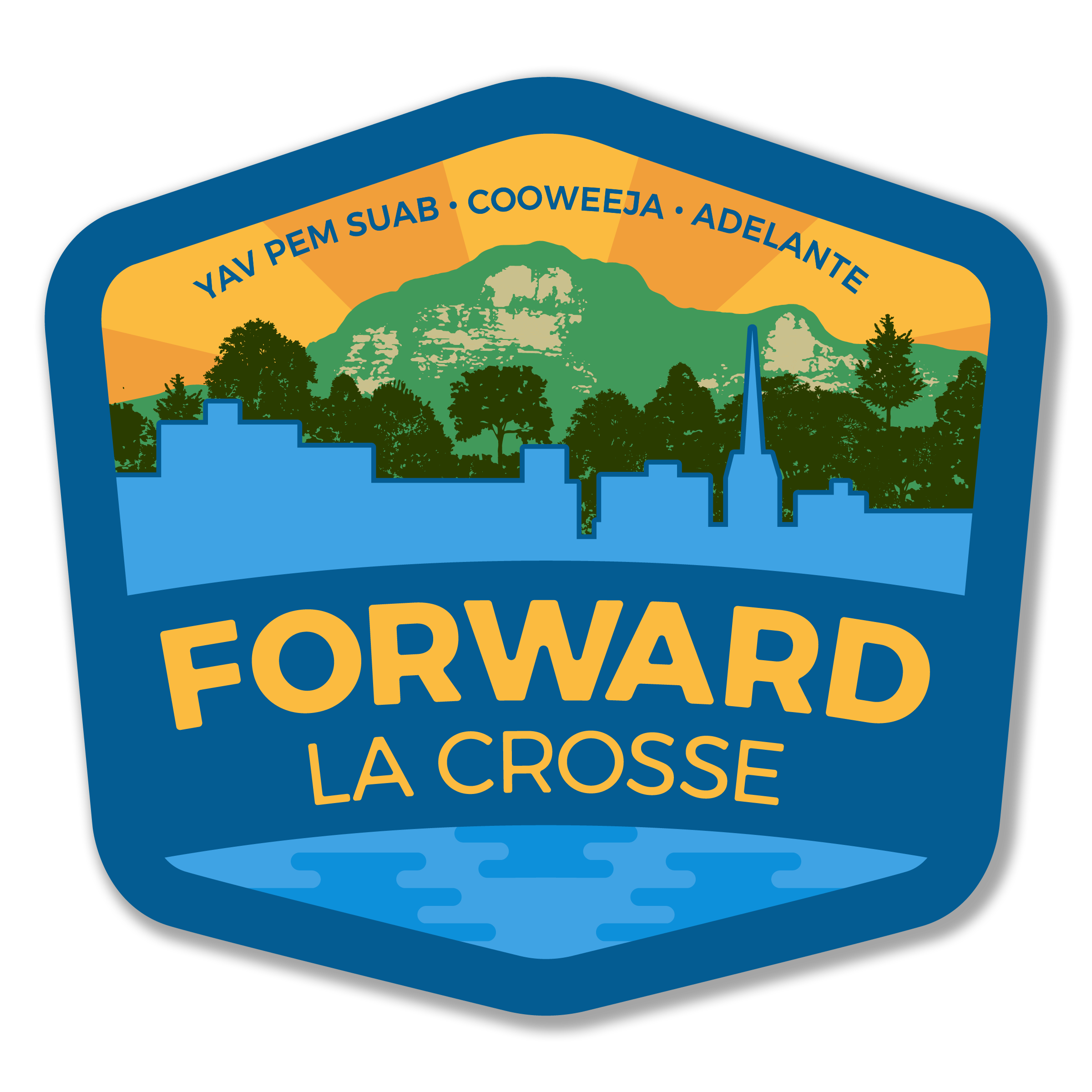 The City of La Crosse has begun the process of updating Confluence, the City of La Crosse's Comprehensive Plan via Forward La Crosse, a campaign to encourage public involvement in the planning process.
Disclaimer: These draft chapters of the La Crosse Comprehensive Plan are being shared for public review and feedback following an extensive phase 1 community engagement process. The following content is still in draft form and is subject to revisions and changes as the Comprehensive Plan is finalized. Following the public comment period, the chapters will be re-formatted into a stylized report format.
Chapters 
Each topic area survey is expected to take about 2-5 minutes to complete, and there are 8 topic areas. All questions are optional, and participants can submit the survey at any time and can provide feedback on as many drafts as they prefer. The survey closes on May 31, 2023.
"We always need to think about people first…how our efforts really focus on the needs of the people in the city"
"I would love to see the day when nobody has a sense of not feeling welcome…by being in La Crosse"
"Accountability in where we want to go versus where we are…make sure we are headed due north"
The campaign will address issues and opportunities, housing, transportation, economic development, intergovernmental cooperation, land use, utilities, community facilities, agricultural, natural and cultural resources, and plan implementation.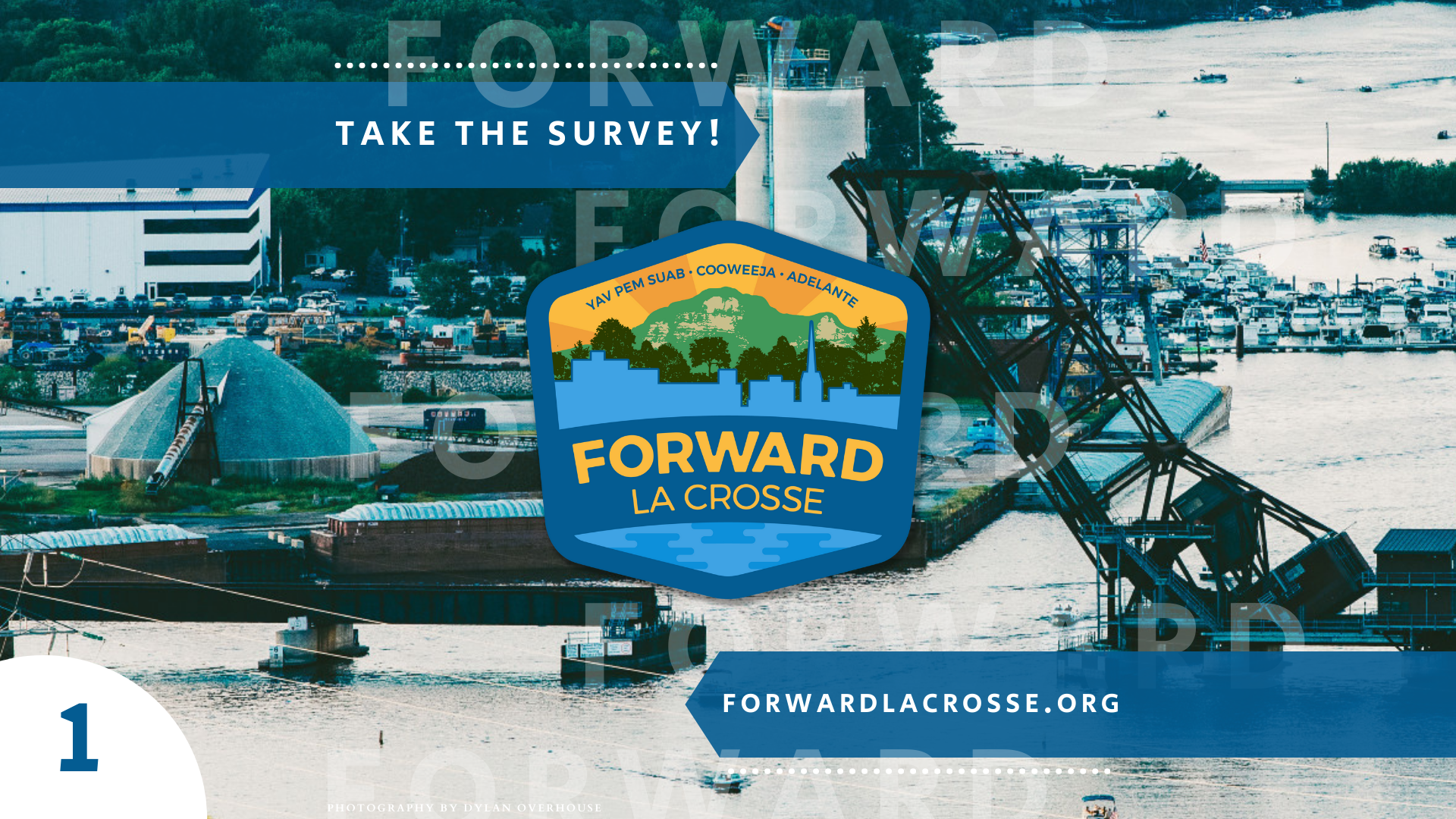 Take the survey and tell us about your present experience in La Crosse and what you think the future should look like. All responses are anonymous.
TAKE THE SURVEY!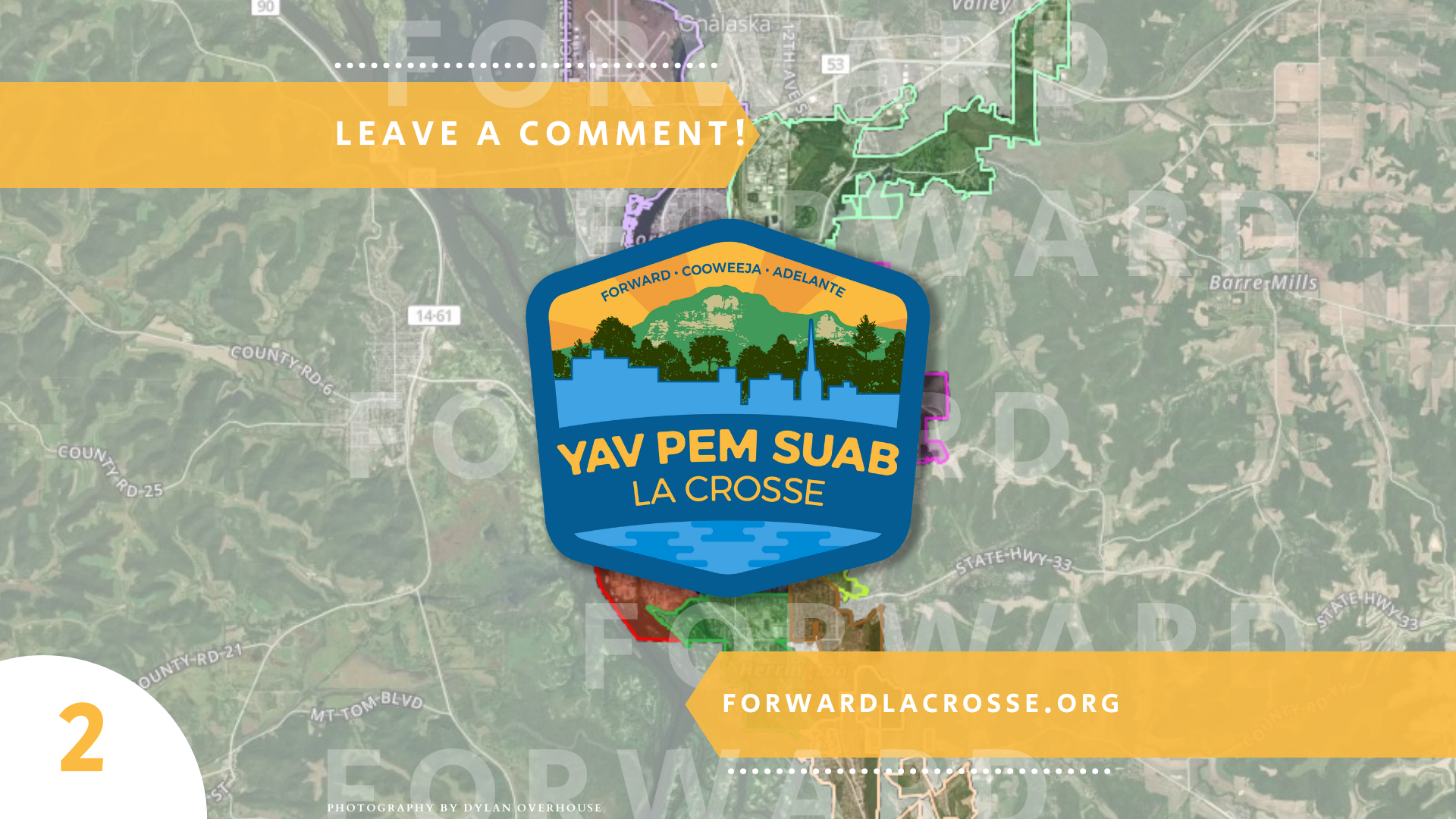 Access the interactive map for La Crosse. Drag and drop a pin to show us your favorites and what needs improvement!
GO TO THE MAP!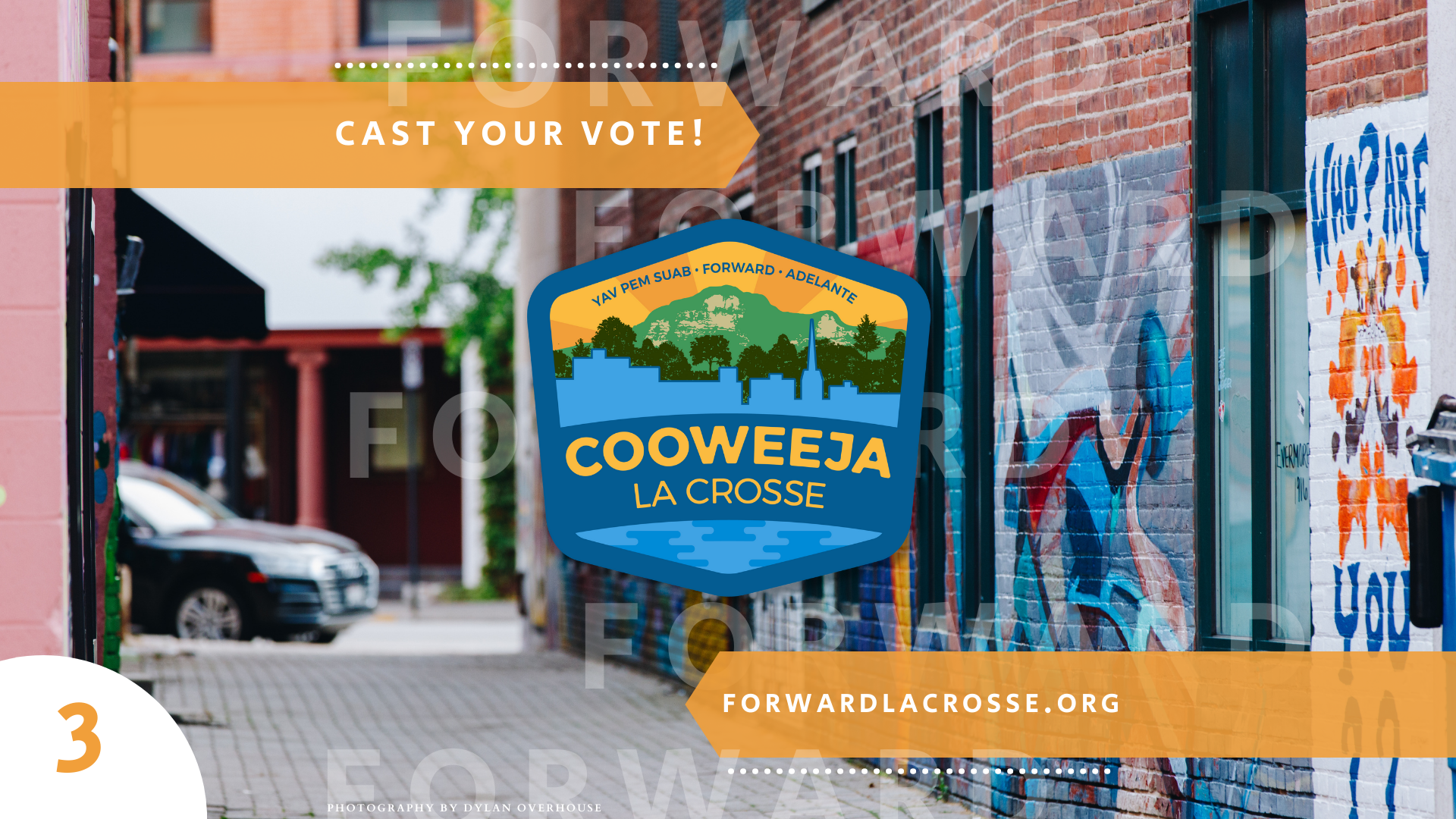 What are your top priorities as La Crosse changes over time? Allocate up to 5 "votes" to your favorite categories!
CAST YOUR VOTE!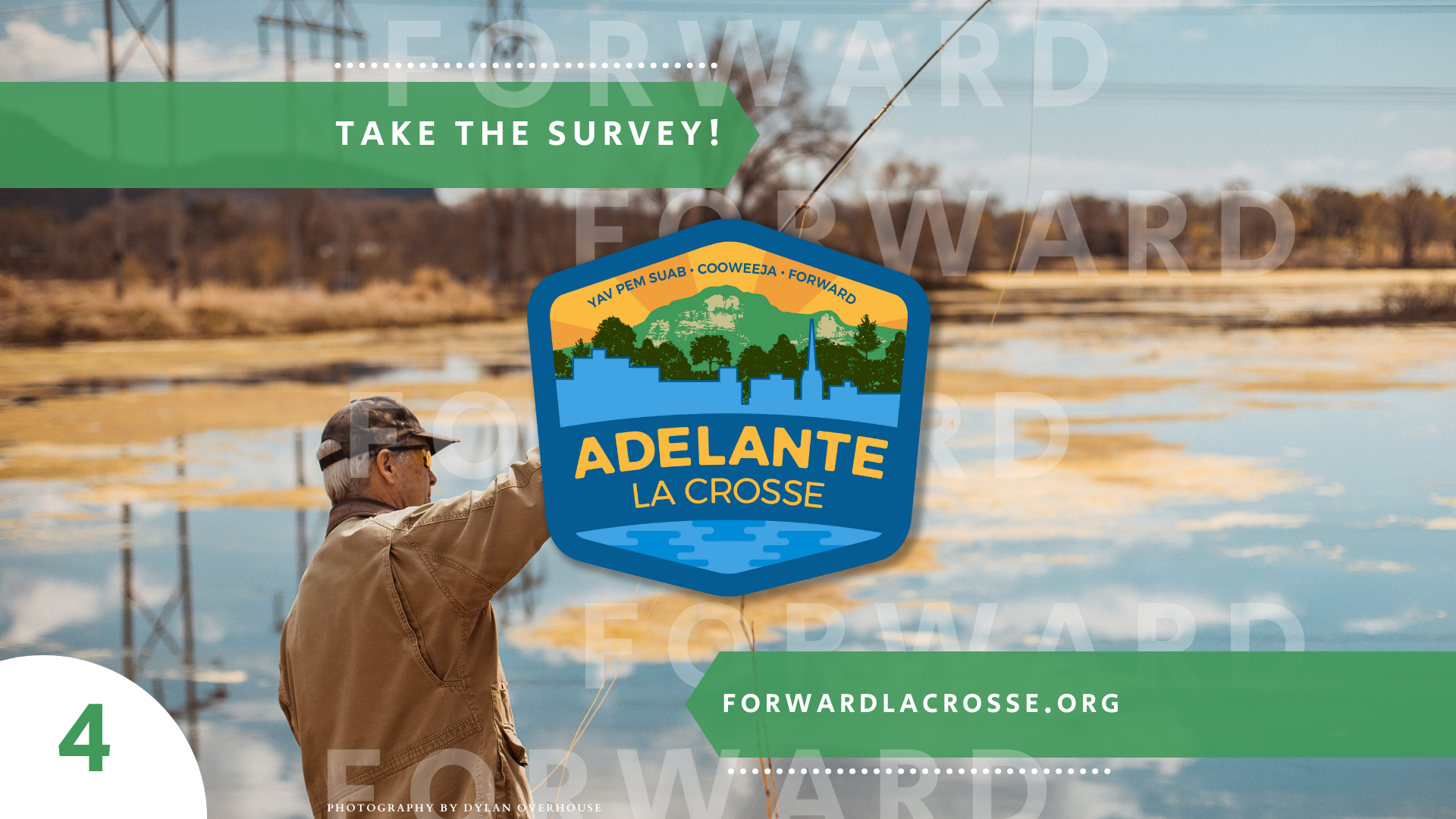 Identify which principles should be prioritized to guide La Crosse's future by taking this one-question survey!
TAKE THE SURVEY!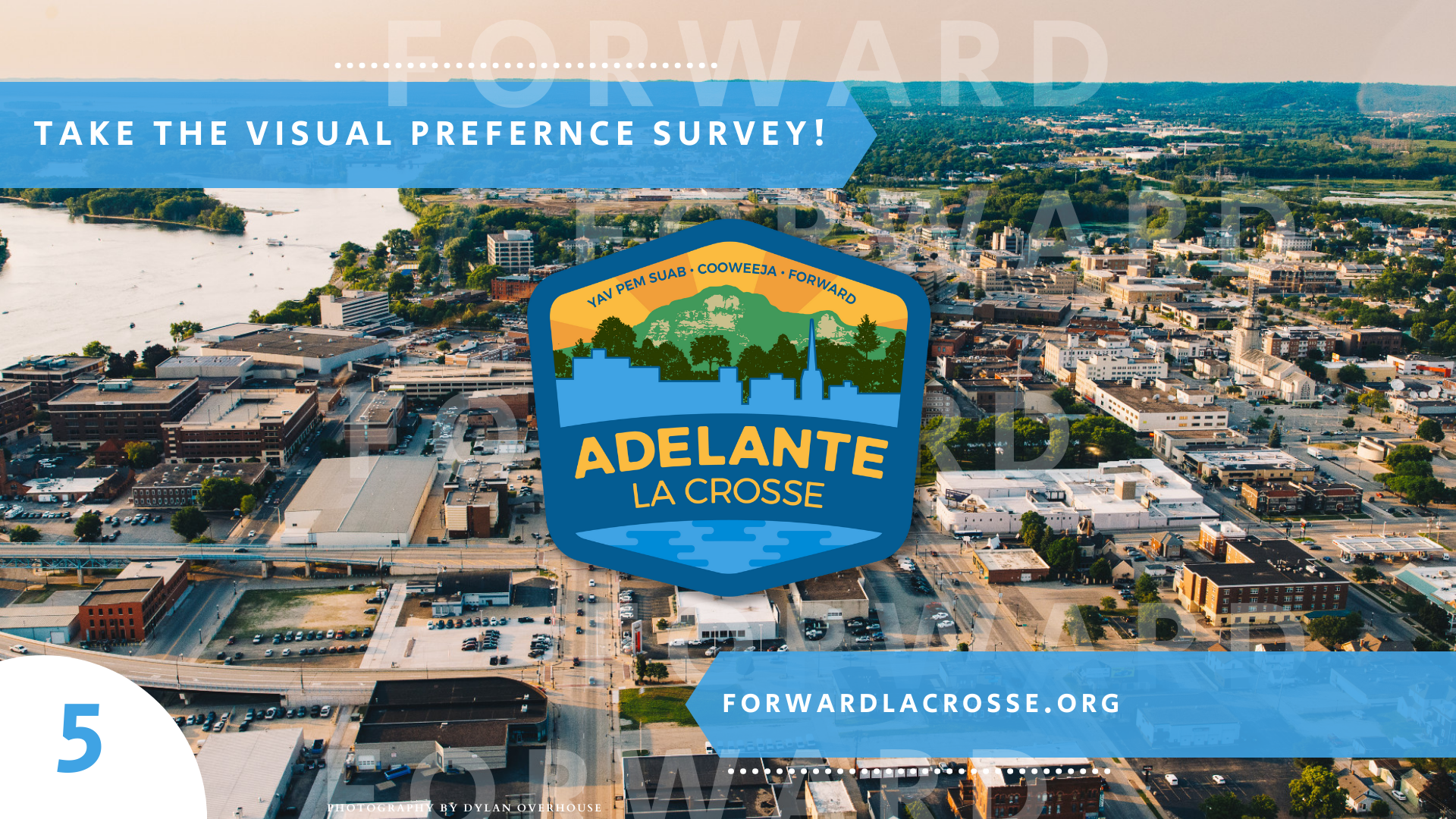 What are your preferences for how buildings, districts, and corridors are designed in La Crosse? What types of open spaces are important to you?
LET US KNOW!
Accessibility Note: The La Crosse Comprehensive Plan modules are fully accessible via screen reader and keyboard navigation with or without the use of a mouse. Note that some functions of the Comment Map are unavailable without the use of a mouse.
If you have any questions or would like to request accommodations to access the Comprehensive Plan website, please email us at [email protected]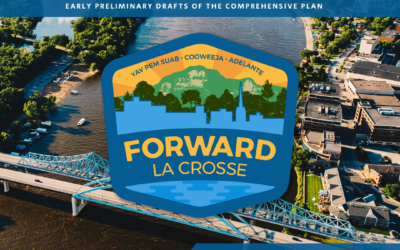 The City of La Crosse's Forward La Crosse Campaign has posted Comprehensive Plan Chapters for Community Feedback. The posted chapters are...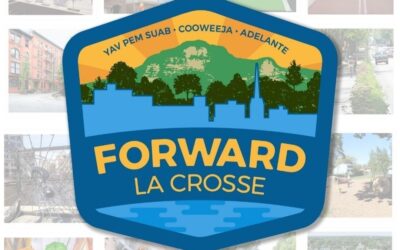 Overall community engagement response rate (of all surveys, comment map, etc.): 6.3% (of the City's roughly 53,000 people)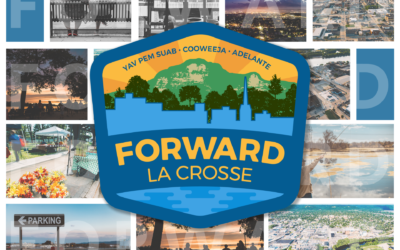 Students and the general public are invited to participate in the various online modules including the new topic-based surveys
Help Answer Key Questions
– What are you excited for about La Crosse's Future?
– What do you value or love about La Crosse?
– What topics should this plan address over the next ten or twenty years?
– What are your no rules, out of the box, anything is possible, vision for La Crosse?
– What is one improvement to make life better here?
– How can we improve the quality of life or make La Crosse a more desirable place.
"Find a collective vision, if we had to say we stand for something, what is that? And really put everything we got into it."
"We are kind of geographically locked in how big the City can get. Making the best use of our density and improving density in a lot of areas.'
"We are developing more women and minority-owned businesses. Things are becoming much more inclusive."
City Hall
400 La Crosse St
La Crosse, WI 54601